The first APPLE Schools Cooking Class of 2017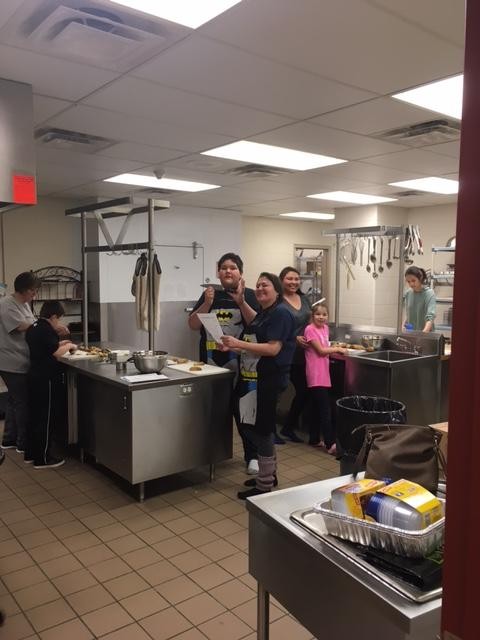 In order to help increase knowledge about cooking and preparing healthy meals we have been working with APPLE Schools and Anzac Grocery to offer a Family Cooking Class. 4 families from Anzac and Bill Woodward School came out last night to make a delicious healthy homemade meal. Baked chicken fingers, fries and spaghetti squash were on the menu. Here are the recipes if you want to try to make them at home.

We will also be offering another cooking class on Thursday, March 2, 2017. If anyone is interested please contact Karen Janvier at Bill Wooodward School (780) 334-0818. Students may also pick up a permission form from the office. This class is open to any families at Anzac or Bill Woodward Schools.